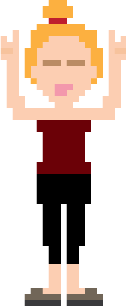 What's not to like?
Free
movies (including your old faves and new releases from around the world), amazing guests and Q&A sessions, industry workshops and panels, the 24-Hour Film Challenge (in case you hate sleeping), the ever-epic kick off at Battle of the Scores and free wi-fi throughout the building.
Get in touch: nextwave@tiff.net
Check out the schedule below. See you soon...
Friday, February 12, 2016

Saturday, February 13, 2016

Sunday, February 14, 2016
Monday, March 21
Acclaimed writer, director, actor, and outspoken advocate for all things Canadian Jay Baruchel discusses his love of film, television and hockey, as well as his own career.
Major Supporters
Supporters